---
No-Nonsense

SEO
Consulting & Training
---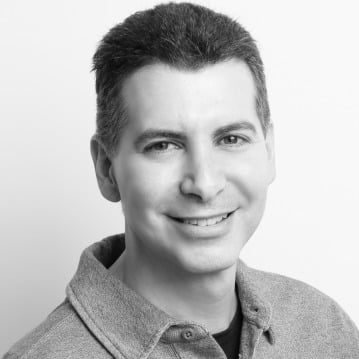 Hello, I'm Michael Gordon.
I'm an SEO consultant & trainer based in the Toronto area. I provide customized SEO services tailored to your business's goals, needs and budget.
SEO isn't just a full-time career for me, it's an obsession. The only thing I'm even more obsessive about is the level of service that I provide to my clients. Their happiness means everything to me.
Thankfully, my proven, no-nonsense approach to SEO gets results.
Implementing a well-devised SEO strategy can do wonders for most businesses: higher search engine rankings, more and better-targeted traffic, better leads and more sales.
Since SEO touches upon so many aspects of most businesses, I take a holistic approach to SEO and seek to gain an understanding of your overall business: your goals & challenges, target audience, business model, product & service strategy, and more.
All of this matters when it comes to search engine optimization and online marketing.
SEO Process Overview
As an SEO consultant and trainer, I thoroughly research and analyze your website for:
technical issues that prevent Google from displaying your website pages in their search results,
strategic gaps that are hurting your website's ability to rank well, and…
usability issues that prevent your site from 'converting' as well as it could – meaning I'll help to get more of your visitors to take the actions you desire once they arrive at your site e.g. buying your product/service, submitting a form, phoning you, etc.
I then provide a comprehensive, custom-tailored strategy that details exactly what changes you need to make to your website and online marketing to get better search engine rankings, more targeted traffic, and more conversions.
You can then either implement my recommendations by yourself with my guidance, or I can take care of the implementation for you.
After the core implementation is complete, I can provide on-site or remote SEO training to key members of your web team, enabling them to create search-optimized content on their own, quickly and effectively.
This goes a long way toward protecting and enhancing the value you receive from your SEO investment over the long term.
Build a Solid Foundation
I'll build a solid SEO foundation for your website based on fundamental strategies and best practices.
Don't Forget The Audience
I'll optimize your website for both search engines and your audience. This is what your audience wants, and it's what Google wants and rewards.
'White Hat' SEO Only - No Nonsense
I use current, advanced 'white hat' SEO methodologies only (i.e. those that comply with Google's guidelines). No outdated tactics or 'black hat' nonsense that can get your site in trouble.
Well-Documented, Comprehensive Analyses
All of my SEO analyses are extremely thorough, and supported by clean, understandable, well-documented deliverables.
Custom-Tailored Solutions
The SEO solutions I provide are all completely customized to meet your business's specific goals, needs and budget.
Unmatched Personal Service
I provide a level of personal service that I honestly think you'll be hard pressed to find anywhere else.
Unwavering Honesty and Integrity
I'll be 100% honest with you at all times and in every way.
If I don't think I can help you, I'll tell you. If I don't feel confident about the ROI that you can achieve from SEO, I'll tell you.
It doesn't matter whether you have a budget of $5,000 or $50,000. I'll tell you what I truly believe just the same.
Exceptional Value and High ROI
If we work together, I'm going to give you 100% – nothing less. I strive to give each and every client outstanding value that delivers meaningful and measurable ROI.
But it's not all me, it's a joint effort. There's no doubt that great working relationships have been a major factor in my clients' SEO successes to date.
That said, if I don't feel highly confident that we can achieve worthwhile results together, then I won't take on your project.
Obsessive Commitment to Client Satisfaction
Below is a summary of the SEO services that I most commonly provide to my clients. What's
not
so apparent from the descriptions below is how these services relate to one another.
The specific services that I recommend for each prospective client are all tied together into a cohesive SEO proposal that is tailored to each business's goals, needs and budget.
Discovery
What are your business's goals & challenges? Who is your target audience and what are their interests? What is your business model / revenue model? What is your product & service strategy?
Discovery is the first step in the overall SEO process, and is all about getting to know your business.
In particular, it is a consultation with you to better understand and/or define your business strategy, which will form the foundation of your SEO strategy.
Keyword Research & Analysis
Keyword research & analysis is a fundamental part of online marketing. Your content may be compelling, but are you using the words your target audience is actually interested in and actively searching for?
Furthermore, you need to consider your competition. Which keywords can you realistically rank well for? Which ones don't you have a chance at?
I provide an in-depth and actionable analysis that shows you exactly which terms to focus on (and which ones to avoid) for highly targeted, maximum potential traffic from the search engines.
Analytics
Analytics tools such as Google Analytics provide a wealth of data about the traffic that your website receives. But the data itself provides only limited value.
The real value of analytics is derived from knowing how to interpret this data to gain meaningful insights into your visitors' behavior that you can take action on.
The analytics reports and analysis I provide do exactly this.
Search Engine Rankings
Search engine rankings are only part of the picture in SEO. But let's face it: rankings matter. If you want to be found, you need to be visible.
The ranking reports I provide reveal much more than just the position in Google where your website is found for its target keywords.
Your rankings are integrated into our keyword research & analysis in a way that offers far more insight than just standalone ranking reports.
Don't just know your rankings. Know how to improve them.
SEO Site Audit
Having a website that meets both the technical needs of search engines and the usability needs of your audience is critical to successful SEO.
My SEO site audit provides a thorough, custom-tailored assessment of your website. Literally dozens of SEO factors are assessed and documented in an easy to follow, prioritized action plan.
The audit includes everything that matters for building a rock-solid SEO strategy that your audience will appreciate and the search engines will love!
On-Page Optimization
Appropriate use of keywords in your content and in your title tags / meta tags is a major factor in both the visitor experience and search engine rankings.
While inadequate use of keywords can significantly limit the effectiveness of your SEO strategy, over-use of keywords will surely kill it. Thus, the right balance must be struck.
Done right, on-page optimization results in content that is more relevant to both search engines and to your target audience, multiplying your opportunities for increased visibility and higher quality traffic.
Link-Building Strategy
Inbound links from other websites carry more weight than any other factors when it comes to SEO. But it isn't so much the quantity of links that matters (far from it), it's the quality of these links.
One well-placed, contextually relevant link from a trusted, high authority site can give you a far greater SEO boost than 1,000 links of mediocre quality (and poor quality links can actually hurt your SEO).
However, obtaining quality links is a grind for most marketing folks. But it doesn't have to be. I'll show you how to attract high quality links in a way that is a natural extension of your marketing efforts – and I'll even get you started by generating some of these high-value links for you.
Usability & Conversion
Gaining visibility in the search engines – and getting searchers to click through to your website once it's found in the search engine results pages – are the critical first two measures of any successful SEO initiative.
But it's not enough. Once visitors arrive at your site from the search engines, are they taking the actions you desire – like opting in to your newsletter, requesting a product demo, or contacting you?
If your site isn't converting visitors into qualified leads, then all the traffic in the world is meaningless.
I'll identify specific opportunities for usability improvement that can transform your conversion rates.
Local Search Optimization
Is your website aiming to reach an audience that is located in a specific city or neighbourhood close to your place of business?
Whether you have a physical business location that your customers come to, or you're a service provider that visits its customers at their location, optimizing your site for local keyword searches can be key to both the quantity and quality of traffic you receive from Google.
But how do you optimize your site for local searches? The devil's in the details. I can guide you through.
Website Redesign Consulting
Are you going through a website redesign? The earlier you get your SEO guy (or gal) involved, the better.
Why? Your new site may look beautiful on the outside, but the reality is that most web designers and developers unwittingly leave their site's SEO in worse shape than it was previously, not better.
But it doesn't have to be this way. With proper early-stage planning, analysis and guidance, you can not only maintain your site's SEO, but actually take it to new heights.
Competitor Analysis
Are your competitors outranking you in the search engines, generating more leads and making more sales?
My competitive analysis will reveal the strategies of your top online competitors. You can then leverage this intelligence within your own strategy to better compete.
Learn what they're doing differently, what's working, and what's not. Discover and fill any gaps in your own strategies and take advantage of the gaps in their strategies to gain market share.
SEO Implementation Services
Your killer SEO strategy has been documented in an easy to follow action plan. Now it's time to implement!
Not comfortable editing server configuration files or don't have time to make the recommended content edits? No problem – I'll take care of it for you.
Do you have the resources and technical know-how to implement largely on your own and just need a little guidance along the way? I can do that too.
Whatever your implementation needs, we'll work together to get it done.
On-Site or Remote SEO Training
Knowing how to apply basic day-to-day SEO best practices makes your in-house web team much more valuable to your organization.
With my on-site or remote SEO training, your company can eliminate (or at least minimize) its dependency on outside consultants for 'routine' SEO tasks, enabling it to create search-optimized content in a shorter time frame and with far greater effect.
Developers, designers, content creators, editors, marketers, and even CEOs will benefit. Maximize your team's value and your ROI from SEO.
Ongoing SEO Services
My ongoing SEO services are designed to protect and continually improve your site's usability and search engine visibility after the core SEO implementation.
My aim is to increase the volume and quality of traffic you receive through continued optimization of new and existing content, effective use of emerging SEO strategies, and appropriate adjustments based on any significant changes to Google's algorithm.
Flexible arrangements are available based on your needs and budget, including monthly or quarterly retainer, periodic check-ins (e.g. every 3-6 months), and specific SEO tasks.
What is the price of your SEO services?
All pricing is customized based on each client's particular goals, needs and budget. A typical project consists of two phases:
Phase 1: A thorough assessment and initial cleanup & optimization of your site's fundamental SEO issues.
Note that this phase would apply to either SEO work we do on an existing site, or SEO we do on a new site i.e. if you're going through a website redesign/rebuild.
In either scenario, pricing for this phase is typically in the $3,000-$7,000/month range for one site (depending on complexity and other factors), and would typically take 6-12 months to complete. This is the 'heavy lifting' phase.
Phase 2: SEO maintenance and continued growth.
After the initial SEO cleanup/optimization, we ideally want to:
a) maintain the integrity of the SEO cleanup/optimization we do in Phase 1
b) avoid new SEO issues from arising as the site is further developed and/or new content is added
c) deal with any new SEO issues that may arise
d) identify and take action on any new opportunities that are uncovered that could further enhance your site's SEO
Pricing for this phase is typically in the $2,500-$4,500/month range, and is often significantly less than it is during phase 1 (in many cases about 25%-35% less). For example, if your phase 1 pricing is $4,000/month, the phase 2 pricing might drop to $2,500-$3,000/month.
More Info
Each phase would cover whichever services are highest priority based on your particular goals, needs and budget.
You will have some flexibility to choose your budget for each phase, within ranges that we believe are reasonable for your project. The higher your budget, the more work we do each month so the faster you can expect to see results. A lower budget means a slower pace of work so results will take a little longer, but you receive the same exceptional quality of work and value and unmatched personal service.
The phase 1 work would typically require a minimum project period in the 6-12 month range, as we need enough time and budget to properly complete the initial work.
Phase 2 would be on a month-to-month basis, cancellable anytime with a minimum 30 days notice prior to the start of the next unpaid monthly billing cycle. No long term commitments required.
Payments are typically made on either a monthly or quarterly basis.
Do you offer hourly pricing?
Yes I do. For both new and existing clients who just need some guidance or advice – be it answering some burning questions or helping to devise an effective online marketing strategy – hourly consulting may be a good option.
Often a relatively small investment can help set you on the right path, saving you from making mistakes that can cost you significant time, money, and frustration.
My rate is $250/hour (CAD). If you're a non-profit with charitable status, you may be eligible for up to a 20% discount, or as low as $200/hour.
Do you work with companies that are located outside of Toronto?
Yes I do. While most of my clients are located in the Toronto area, many are in other parts of Canada and the US as well.
I've been working with Michael Gordon for 6 years and he is hands down the best SEO provider we've ever worked with. Thorough, thoughtful and truly goes above and beyond the call of duty.
It is rare to find someone in this field that truly cares about your success and puts in the 360 degree effort that is required to get results.
Michael is the type of person who you can immediately tell has the skills, passion and strategic approach to elevate a business through SEO.
Our web development studio has worked on a few projects with Michael now in the social impact space, helping large non-profit organizations pair a new website build with the SEO insight to have a positive impact on their online performance.
Michael is methodical, thorough and really takes the time to help you understand the technical details of his work. The results show, and Michael continuously demonstrates his ability to boost key web metrics, help organizations get noticed, and navigate an ever-changing SEO landscape.
We would highly recommend Michael to organizations that want to get serious about boosting their SEO and overall online experience.
I had the pleasure of working with Michael when our firm decided that it was time to put a little more emphasis on SEO. I was admittedly a neophyte when it came to all things SEO, and Michael was unbelievably patient and informative throughout.
From the outset I knew that we were in good hands: he spent a ton of time – without any promise, at that point, of winning the engagement – pouring through our existing site and figuring out what it would take for us to see a noticeable change. He then presented us with a detailed plan of attack and, once we decided to move forward, it was smooth sailing from there.
Michael is very adaptable to various working styles, offering to have his clients be as involved as they want to be, and spending as much or as little time discussing one-on-one as is required. He is honest, has excellent connections if/when other resources are needed, was very timely in delivery of all aspects, and was always quick to respond.
And, naturally, the work itself has proven very effective in allowing the right people to find us.
I would gladly recommend Michael to anyone requiring SEO services.
Over the last 20 years, I've worked with SEOs across North America on behalf of clients big and small. Over this time I've never come across any SEO that is more knowledgeable or committed to finding the right solutions for our clients.
In fact, it seems like every time we speak he's discovered something new and has already begun testing new ideas in the field.
Michael and I have partnered on a number of projects over recent years and we've even referred some of our own clients his way as we know they're in good hands when it comes to optimizing their website.
Michael's attention to detail and ability to weed out the smallest optimization issues to improve even the toughest projects is the best I've ever seen and it shows in the positive growth our web clients have seen shortly after working with him.
There's no other SEO I'd rather work with or trust my clients with. I'd highly recommend Michael to anyone serious about optimizing their website, just don't take my spot on his roster!
I have to admit I was dreading searching for a SEO partner. The options were plentiful, but I knew it would be no easy feat finding a true expert.
After speaking with multiple agencies, we were introduced to Michael Gordon through a mutual colleague. It quickly became apparent how knowledgeable and experienced Michael was in SEO.
We were fortunate to be able to partner with Michael and have him work on our site. Working with Michael was a breath of fresh air – he was strategic in his approach, his process was methodical, his work was on-time and on budget, his communication was beyond excellent and his overall client service surpassed all of our expectations.
Michael went above and beyond multiple times to ensure our project was carried out until the end; he truly cares about his clients and works very hard on each project. We have been very happy with the results and recommendations provided by Michael.
I would highly recommend having a conversation with Michael and consider having him be part of your digital/SEO team.
My client required an extensive review and audit of their website's SEO performance, including recommendations on how to increase organic rankings, traffic, and conversions. I Googled phrases such as 'SEO consultant' and 'SEO consultant Toronto', and thoroughly researched candidates for this project.

I had spoken to several of the top consultants, and Michael Gordon, the Toronto SEO Guy, was someone I immediately trusted and respected with his in-depth knowledge of SEO and digital marketing. Not to mention his own website ranks highly on Google for competitive key phrases.
Michael's strategic approach to identifying opportunities and weaknesses for technical and usability issues was refreshing. He developed comprehensive reports with insights and provided extensive recommendations to improve SEO. The reports were extremely detailed, and Michael walked us through each recommendation to ensure we understood his philosophy as to why we should implement these changes.
The end result? We implemented Michael's recommendations and gained significant improvements to our search engine rankings. We also saw other benefits to our KPI's such as an increase in time on site and pageviews per session, and a decrease in bounce rate.
I have been in the industry for over 15 years and Michael is definitely the top expert in SEO. He is extremely professional and easy to work with. What I also appreciated is that he would check in and ensure that the project was moving forward, always providing assistance when we needed it.
I would highly recommend any company to hire Michael for their SEO strategy as there is no one that can provide more insight and value than he can.
Thank you Michael, I look forward to working with you again on future projects.
We hired Michael to be the lead SEO for one of 6S' tier 1 clients, a global, multibillion dollar NASDAQ listed ad tech company.
This was a large, complex two-year SEO project that was routinely complicated by a host of challenging factors: multiple site redesigns, CMS changes, company (and website) acquisitions, key client staff changes… not to mention having to work with multiple internal and external digital teams dispersed across the globe in different time zones (marketers, designers, developers, content writers, project managers, senior management teams, 3rd-party partners, etc.).
Against all odds, Michael somehow was able to consistently keep the ship on course and running smoothly. In addition to providing great strategic and technical SEO direction, Michael was able to get teams aligned and working together to achieve outstanding, measurable results that no doubt played a significant part in the client's record revenue growth and success.
Perhaps equally important is that the client simply loved working with Michael. We heard this all the time from them. He knew how to make them happy.
Michael's ability to almost single-handedly manage all aspects of this SEO project made life much easier for the management team at 6S. Plus, he was an absolute pleasure to work with: easy-going, dedicated, and trustworthy.
Without hesitation I would recommend Michael to any company looking to take their SEO to the next level. I hope to have the opportunity to work with him again in the future.
Michael needs to be part of your digital marketing team.
While we all expect vendors to have deep functional knowledge, after working with Michael it's obvious that Search is in his blood. The guy is a powerhouse of skill and knowledge.
But more importantly, he is able to take that knowledge and help organizations take tangible steps to meet business goals. He is easy to understand, approachable, and his "teach a person to fish" approach was exactly the kind of skill development we were looking for.
Michael is a class act all around and you won't be disappointed.
I have had the chance to work with a few SEO specialists over the past few years. Honestly, I had almost completely given up on SEO experts. That was until I met Michael.
Anyone can paint you a picture of how SEO works in broad strokes. Michael goes far beyond that. He links the essential, technical, and sometimes tedious aspects of the job to the big picture. He helps you understand how effective SEO will be in the context of your specific industry.
He is astoundingly thorough – every email, every project is backed up with hours of research and reading. He explains to you exactly what he is doing, his rationale behind it, and gives you an honest appraisal of its effectiveness. I never felt left in the dark while he was working with us.
Beyond his SEO capabilities (which are unmatched in my opinion), Michael is just a really great guy. Easy to work with, open, passionate and quick to laugh. He brought great energy and enthusiasm to his work and was kind and courteous at every step.
At this point, I can't imagine working with anyone else in SEO. Even now, months after our project wrapped up, Michael is still willing and happy to help us. His emails and his advice is still incredibly thorough. Great man, great mind, and a truly wonderful working experience.
We engaged Michael for a major SEO project and couldn't be happier. This is a guy who lives and breathes SEO. But not only is his knowledge at the top of the heap, his ability to articulate problems and opportunities in an understandable way – and provide clear solutions that organizations can act on – put him in a class that few (if any) can match.
Most importantly, the ROI we've received from our investment in Michael has been truly staggering – and we haven't even implemented all of his recommendations yet.
If all this isn't enough, he's proven to be consistently reliable, responsive, utterly professional, and easy to work with. Plus, he's just a really personable, down-to-earth guy.
Michael has gone above and beyond the call of duty, far exceeding our expectations in every possible way. If you need SEO, you'll want to hire this guy. I can't recommend him highly enough.
It has been a pleasure working with Michael Gordon as our company has undergone a period of rapid expansion. We have gone from having virtually no marketing to undertaking a major project and growth phase and Michael's assistance with our web site and SEO has been a true blessing.
He quickly launched himself into a field of medicine with which he was not familiar and insisted on understanding as much as he could about our area of expertise before even starting the original project. His background work and patience with a novice in this area clearly led to a program with which our group has been thrilled.
Fortunately for us, his patience is limitless and he will describe as much or as little of the process as we wish to know, while at all times remaining sensitive to our goals and needs.
We certainly would recommend Michael for SEO work without hesitation. We are thankful that he has been able to assist us during this instrumental time in our company's development.
What an absolute pleasure and privilege it is to work with Michael! His in-depth knowledge of SEO is incomparable and has been crucial in our organization's growth this year.
He thoroughly researched our needs, competition, and opportunities and then showed our Marketing team, step-by-step, what we needed to do to maximize and optimize our growth.
Michael is incredibly adept and versatile. Our project was one that had a very (very!!) tight time frame but despite that, Michael rolled with it. Always timely with his responses and flexible to our schedule. Simply put, he went over and beyond what I expected and what our organization needed.
SEO can be incredibly technical and tedious at times, but Michael always broke things down in a digestible way. He tailored his SEO training for myself and my colleagues in a way that suited our knowledge, learning styles, and pace.
Even months after this project, Michael continues to be generous with his time and is always happy to help us. I honestly could not ask for more. Michael's work is unrivalled and I hope to work with him again in the near future!
Michael is one of the most thorough, patient, intelligent, and ethical professionals I know. And to have that from an SEO expert is very difficult to find.
He worked with us to ensure the changes we made to our website (including design and functional elements) not only resulted in an increase in visitors, but an increase in the quality of visitors and higher conversion of those visitors.
He took the time to get to know us, our industry, and our target audience. The more of his recommendations we implement the better our website performs.
Since starting work with Michael we have seen, and continue to see, a very significant increase in visits, leads, and quality of leads from SEO.
Had pleasure of working with Michael on SEO optimizations for Criteo.com. Was a great experience.
Michael was outstanding at providing information, reports and recommendations as well as instructions that enabled our development team to easily plan and execute against.
Would definitely look forward to working with Michael again in the future.
At Predictable Revenue we've been working with Michael for over a year. We started off having basically no idea of SEO and what we could do to improve our organic traffic.
Michael provided us with a Site Audit and training that made it easy for us "SEO starters" to implement his recommendations. He made sure our team had all the resources we needed to boost our SEO, and we're moving in the right direction.
He pointed out priorities, provided easy-to-follow instructions & was always on top of our needs.
It was an absolute pleasure working with Michael. His input, his experience and his hands-on tactics in getting our site ramped up were of incredible value to us.
I highly recommend talking to Michael about all things SEO-related!
Michael Gordon is one of the most knowledgeable SEO experts I've ever worked with. He's well-versed and current in his SEO knowledge and strategic in his approach – while also being honest, down-to-earth and pleasant to work with.
The new Oxfam Canada website wouldn't be performing as well as it is organically if it weren't for his strategic insights! I highly recommend working with him for your SEO needs.
I would highly recommend Michael for any SEO related project. He has helped me out on a few occasions and I have been extremely impressed by his knowledge of the field and his willingness to work with me to provide me exactly what I needed, which involved doing some research for me and training/coaching on SEO so I could be more knowledgeable and do some of the work myself.
He is very fair and transparent about his fees and it is clear that he is committed to ensuring that his clients feel really good about his services.
Michael recently (2018-2019) finished a 6-month long SEO project for us on time and to our KPIs. His analysis and recommendation are still being implemented but we are already seeing improvements in the proportion of our organic leads.
We were impressed with the way he worked with our in-house digital team in true partnership. He also demystified the SEO process for management which was very useful.
Michael has our professional respect and has become our trusted go-to-guy for all things SEO.
Michael Gordon is a pleasure to work with, he is thorough and responsive throughout the entire process from quote to project completion. He always delivers the message according to the audience he's engaging with, whether that be a Director of IT or a line of business manager.
Very approachable — Michael takes the time to respond to your questions, no matter how simple. He has a clear and advanced understanding of SEO practices and concepts which he delivers through a high-level of personalized services.
I hope to work with Michael again in the future, and would recommend him to anyone needing an SEO consultant.
I take great pleasure in being able to provide insights into working with Michael. As the Director of Marketing for a large medical practice we needed to embark on a major SEO project on our website. We could not have made a better choice than to contract with Michael.
He has proven to be incredibly knowledgeable, articulate and patient. A consummate professional and extremely easy to work with. SEO is a very complicated subject matter and it takes someone who is a true expert in their field to not only understand it but to teach it. I now refer to the knowledge Michael imparted as my "getting a PhD in SEO".
His analysis has become the springboard for our marketing campaign going into 2013 and beyond. I highly recommend Michael. It was one of the best investments we have ever made.
I hired Michael to review my website and provide expert recommendations in SEO and online marketing. I have been thoroughly impressed with the breadth and depth of Michael's work.
He not only provided great strategic advice and tactical approaches, he also did it in an informative manner with the aim of having us be as self sufficient as possible.
I couldn't be happier with Michael's services and highly recommend him to anyone looking to optimize their SEO and online marketing.
Michael has worked on developing a strategy and helped to implement SEO plans for two of my most important clients. That alone should prove how highly I regard Michael's work.
Both clients are incredibly smart marketers but have totally opposite personalities. Michael was instrumental in tailoring plans that not only worked to achieve the results my clients needed but he was flexible enough to work closely with each of them so that they were comfortable with the implementation of his plans.
Michael is a real expert in SEO and handles himself very professionally. On top of all that, he's a great guy.
If you are considering SEO for your web site, you would be making a smart decision to give Michael a call.
If you are looking for someone to help you navigate the ins and outs of SEO, then Michael is your guy.
Michael can take complex issues and break them down for the non technical and is comfortable with the most technical on your team. He definitely overdelivers!
We have been extremely pleased with the quality of Michael Gordon's consultation work for our firm. Michael is adept in the full range of internet marketing concepts such as content, SEO, PPC, and sales of services, and brings a wealth of detailed knowledge about how to best engage with any specific area.
Recommendations are always clear and detailed, and provide clients with a variety of options that may fit their needs. Michael routinely goes the extra mile, delivering much more than we'd expect.
Above all, Michael has demonstrated himself to be highly responsive, professional, and genuinely interested in helping us to achieve our goals. We endorse his knowledge, capabilities, and commitment to client satisfaction with complete confidence.
Michael's step-by-step approach with my client was very thorough and enabled him to work at their pace yet he also showed the art of the possible and what's achievable with SEO. His implementation strategies are part of his proven framework and he was able to apply useful practices to improve SEO results for my client.
He's ethical and operates with the highest levels of integrity. Michael knows how to decode the world of SEO for novices and is able to provide useful insight even to experts.
We've barely scratched the surface with implementing Michael Gordon's SEO recommendations, yet our traffic from Google is already up 23%. I've hired other SEO consultants in the past, but with Michael I feel as though I'm in truly good hands for the very first time.
The thoroughness of his research & analysis was unlike anything I've ever seen or could have even imagined. Yet he has a knack for explaining things both in writing and verbally that make complex technical concepts easy to understand.
Most importantly to me, the level of personal service we've received from Michael has been beyond compare. It's obvious that he genuinely cares about doing a great job for his clients. He is a total professional in every way and we feel very fortunate to be working with him.
Interested?
Get in touch
Please fill out the form, or give me a call at 905-780-0691.